Davao City 1st District Representative and presidential son Paolo "Pulong" Duterte is pushing to change the name of the Ninoy Aquino International Airport (NAIA).
According to the explanatory note of the House Bill No. 731, NAIA should change its name to Paliparang Pandaigdig ng Pilipinas (PPP) so the visitors of the country would easily identify the airport.
"NAIA is the international gateway of the Philippines, being the biggest and largest international airport in the country. As such, there is a need to identify the same as belonging to the Philippines. Hence, the proposed renaming to "Paliparang Pandaigdig ng Pilipinas," the document read.
"With the proposed name, the airport will easily be identified as the international doorway of the country, in view of it being in Filipino language and branding it as the international airport of the Philippines," it added.
The largest airport in the country was formerly called the Manila International Airport, but in 1987, Congress changed it to NAIA to honor former Senator Ninoy Aquino who got assassinated in the said place.
Aside from Duterte, Marinduque Rep. Lord Allan Velasco and ACT-CIS Rep. Eric Yap also pushed for the same bill.
This is not the first time that someone pushed to change the name of the NAIA.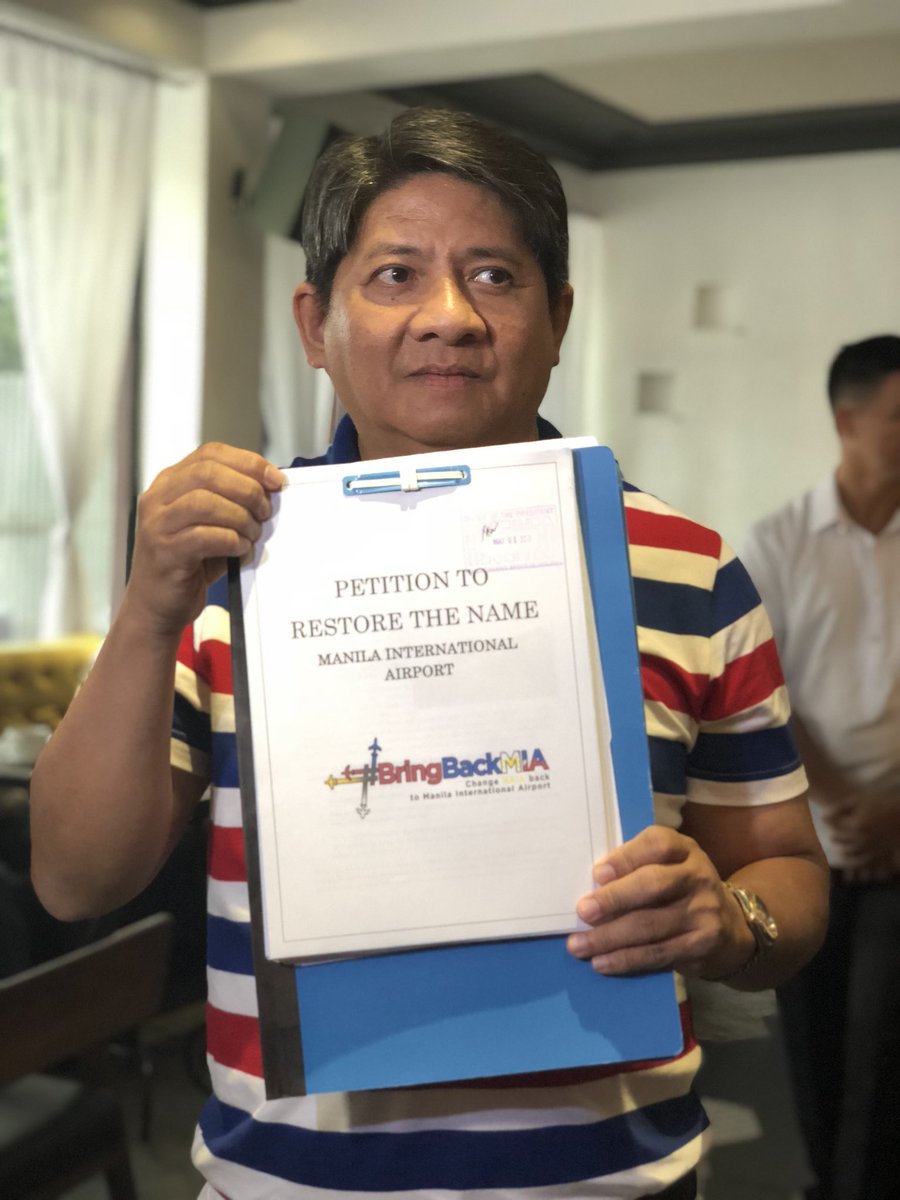 A few years ago, an online petition was launched to call the government officials to move and change the name of NAIA to Manila International Airport (MIA).
In 2018, lawyer Larry Gadon also pushed to restore the old name of NAIA, citing that Aquino should not be considered as a hero.